The Benefits of Dental Porcelain Veneers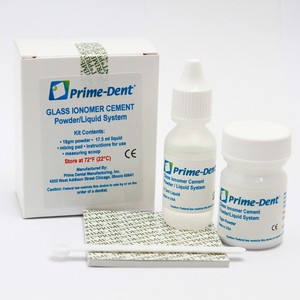 Being able to make a lasting first impression is very important in professional and personal life. Sometimes, the first impression is all that a person has to evaluate you. They will form an opinion about you based on your body language, demeanor, appearance, facial expression, and a wide variety of other things. Whenever you meet someone for the first time, one of the things that they first notice is your face. Your smile is one of the most noticeable things about you. Many people are afraid to smile when they meet new people because of the condition of their teeth. They feel ashamed and embarrassed. Poor dental health can greatly affect physical appearance. Many people isolate themselves because of the appearance of their teeth, which makes them feel embarrassed. This prevents them from living a healthy, fulfilling and rewarding life. There is a solution for such people. The solution is porcelain veneers. It is a fairly quick procedure that is not very invasive or expensive. Since it was developed it has enabled many people to have a new lease in life and more self-confidence.
A good dentist will explain the procedure to you before you decide whether or not to go ahead with it. Even on the day of the procedure, the dentist should discuss important points with you to ensure that you are comfortable and explain the process to you step by step. During a dental and oral examination, it is important to discuss your general health and dental history with the dentist as some dental and oral problems are related to other more serious health issues. The dentist will be able to advise you as to whether your particular dental problem can be resolved with the use of porcelain veneers or whether there is another treatment solution better suited to your problem. Porcelain veneers are intended to treat crooked, uneven and stained teeth. It is also used to treat worn out enamel. Porcelain veneers merely enhance the appearance of existing teeth. They are not replacements for missing teeth. For this, you ought to consider dental implants and dentures or bridges.
Porcelain veneers are classified as a form of cosmetic dentistry. This means that it is not a procedure that will improve the health of your teeth, gums or mouth. It is for aesthetic reasons mostly. The veneers are placed onto the surface of the teeth and can be used to close holes and mend chips and cracks. The procedure helps to restore the surface of the teeth thereby correcting any aesthetic damage, enamel damage, irregular positioning of the teeth, stains, cracks and chips. It also helps to protect the surface of the teeth. These are very durable and do not require a lot of removal of the natural tooth structure unlike crowns. Porcelain veneers are an excellent quick fix for many teeth problems. Surprisingly, it is not a very expensive treatment. In any case, the cost is usually well worth the benefits.
Ensure that you only have the procedure done by a licensed and qualified dentist. It is a procedure that requires skill and your dentist should have the necessary training in its techniques. The procedure is to enhance the appearance of your teeth. If you go to an unqualified and inexperienced dentist, the final result may be worse than the problems that you had the procedure for in the first place. To make sure that you are using a good dentist, get references of previous patients who had the exact same procedure. Also, ask for pictures before and after the procedures that they have done in the past.