Dentist – Doing the Research Correctly the First Time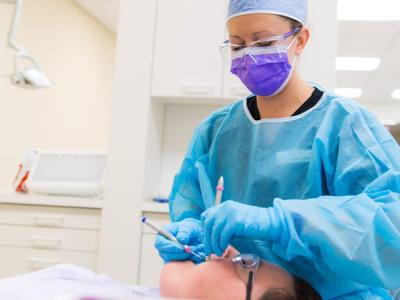 They say a smile is your best accessory. It is important you take care of that accessory so you will have a beautiful smile that will last a lifetime. Regular dental visits are essential to keep your teeth looking sparkling white and to keep your mouth healthy and happy. Finding a good dentist for you and your family doesn't have to be a chore, with a little research and the right questions. Not only are qualifications important, but you want to find a dental professional who is a good fit and who is caring, compassionate, and listens to your needs.
One of the best ways to find a dentist is through word of mouth. If your friends, family, neighbors, or co-workers like someone, odds are that you will too. Surprisingly, your doctor or pharmacist may also be able to make suggestions about dental professionals in your area. Once you find a dental professional who comes highly recommended, there are a number of questions you should ask to be sure they will meet your needs. Most importantly is to be sure your dentistry professional is well-educated and properly trained; you also want to be sure he or she attends continuing education workshops and is up-to-date on the newest products and technologies available. Once this has been established, you can then inquire more details regarding the office location and business hours, so that you can be sure you will be able to make appointments as easy and convenient as possible. Finally, you will want to ask questions regarding certain policies and procedures before making your final decision in selecting a long-term dental professional. For example, it is likely important to know if your prospective dental practice accepts your insurance and then what procedures are covered and the amount of the co-pay. You may also wish to inquire about the policy for missed or late appointments and the office's procedures for dental emergencies.
Finding a dentist who is a good fit for you and your family does not have to be difficult. With a little legwork up front and the right questions, you can find a dental practice with whom you can form a good long-term, professional relationship. By finding a good fit from the start, you will avoid hassles or surprises later on. Having a healthy and clean smile can affect your health dramatically and having a beautiful, white smile makes you want to show it off. Take care of your best accessory by finding the right dentist for you.